Since 1978, we have met homelessness with hope.
life on the streets
Homelessness is a growing concern in Kelowna and British Columbia. More people are sleeping rough or episodically experiencing homelessness than we can really comprehend.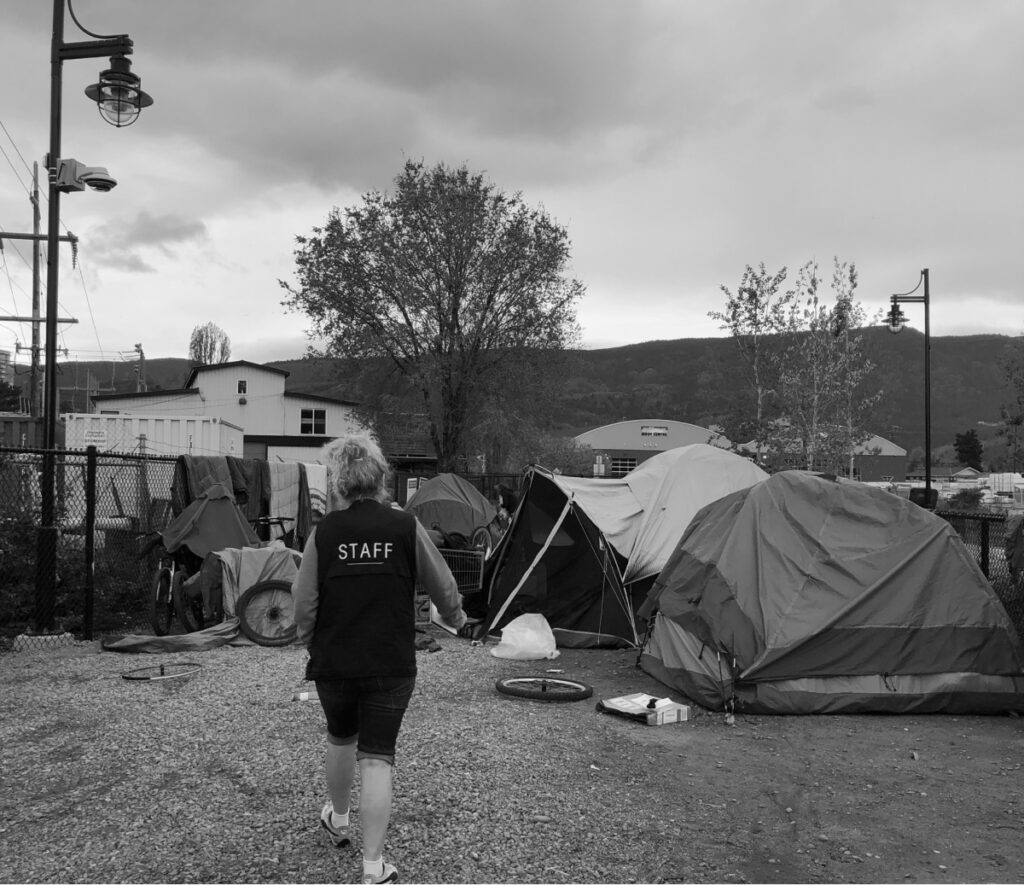 999
unhoused in
the Central
Okanagan.
The 2022 provincial report found homelessness to be 3x higher than originally estimated.
For as much has been done, there's still so much more to do. Too often, society looks at those experiencing homelessness with disdain or scorn. What they don't realize is the story of homelessness is much complex than most understand.
homelessness is a symptom, not a cause.
Homelessness isn't just one crisis: it's many crises that converge.
As with those who experience it, homelessness is more than what meets the eye. What you see as a "homeless" person is just someone grappling with the struggles of life without needed resources or support.
But the common burden is hopelessness. Those without housing often struggle to feel any hope, as do many who are working to end homelessness in our cities and provinces.
WE SEE WHAT CAN BE
In our 40-plus years, we have seen the full story of homelessness. From offering coffee and conversation at Kelowna City Park to opening housing facilities and serving meals, we have seen how the need has dramatically changed.
150,019
Meals Served (and counting)
What we have learned is that those experiencing homelessness need more than just a bed and a sandwich.
They need to be heard.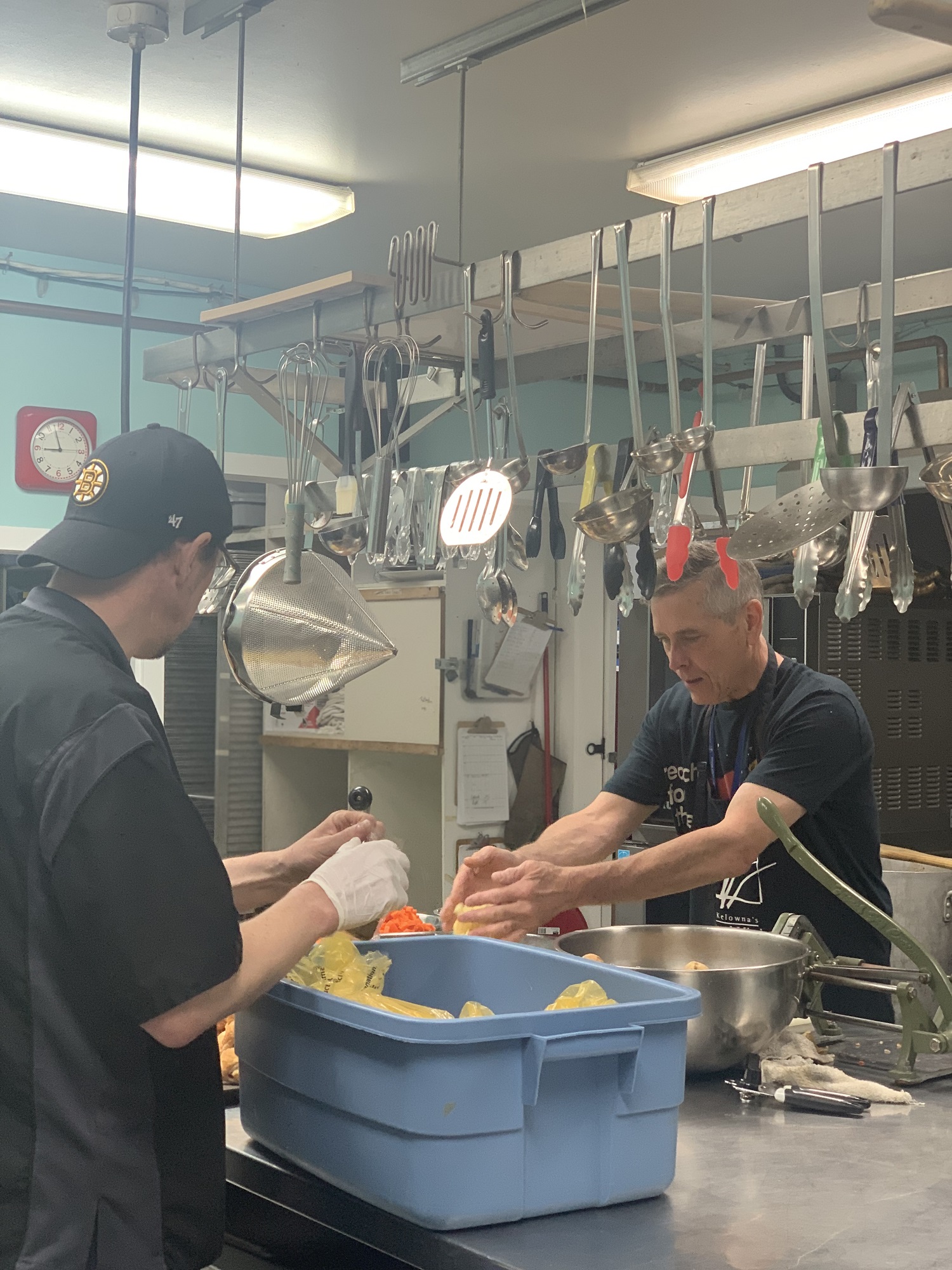 a community of hope
As one of the longest-operating charities focused on addressing homelessness in the central Okanagan, we know the only way to wholeness is through real and authentic community.
We are Christ-centered and action-driven, working to find healing together in the broken places.
Together, we are one community committed to hope. Through giving and volunteering, you can join us in being part of positive change for our city and province.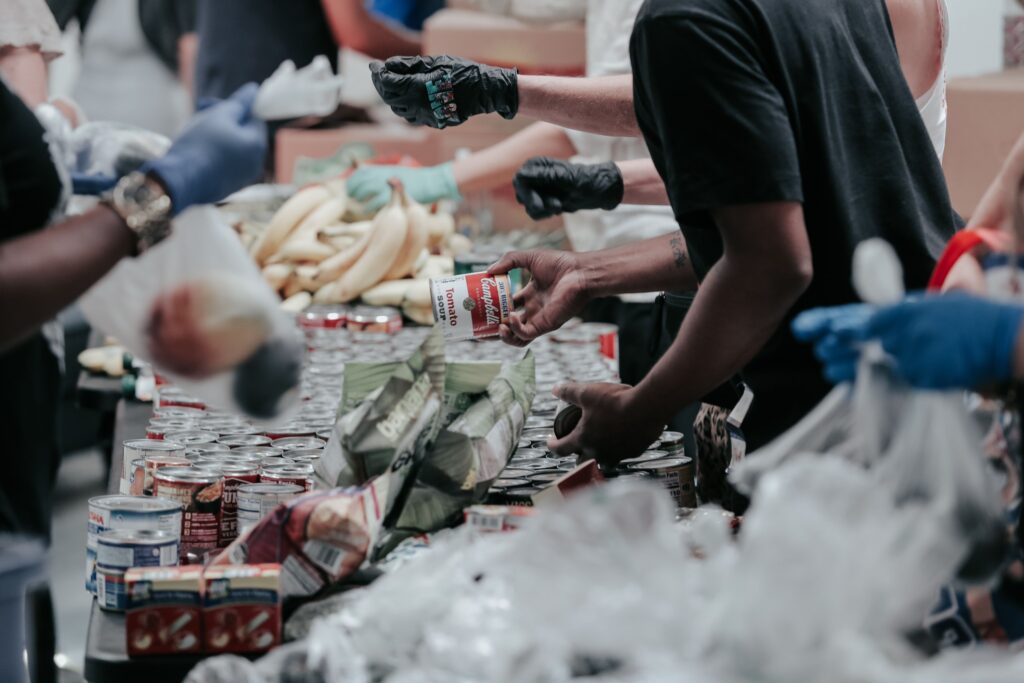 Invest in Hope
Through giving or volunteering, you are a part of positive change for the better in our city and province.