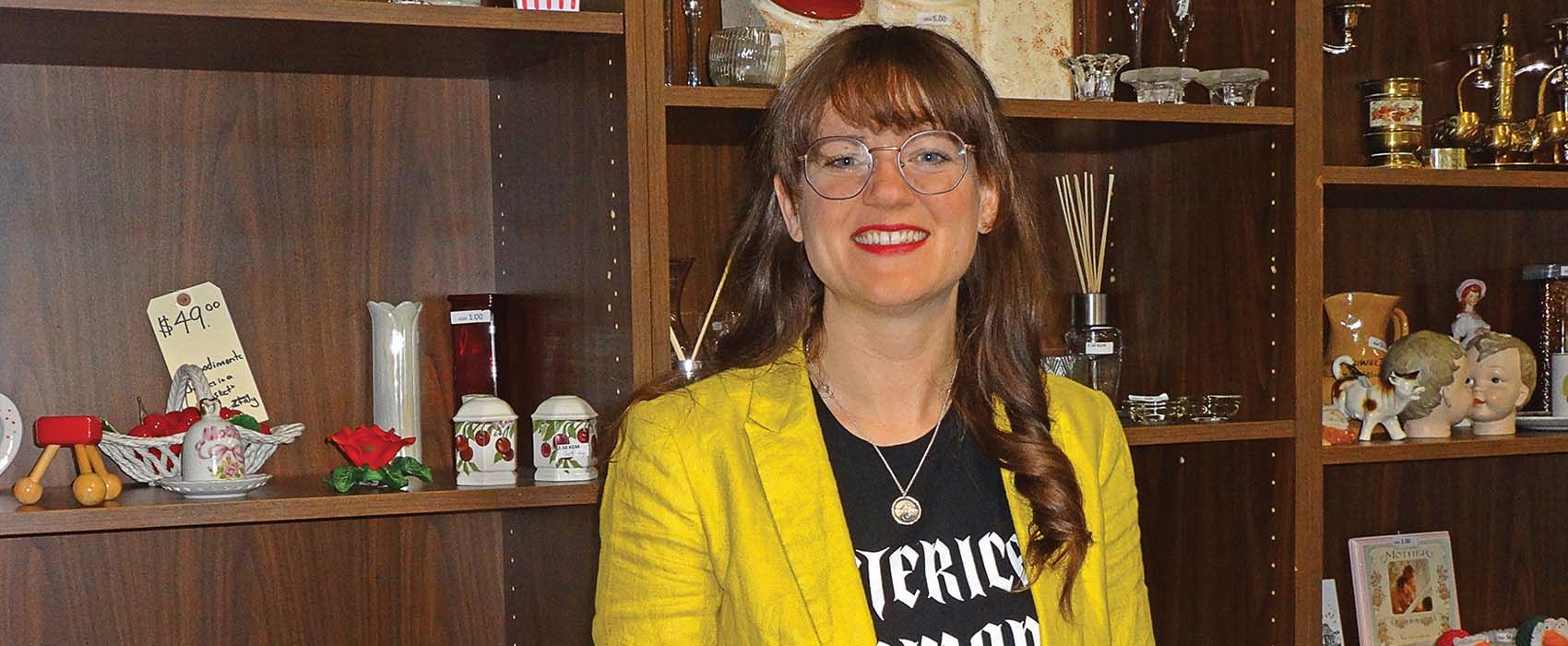 A Message from Carmen
I can tell you from experience that the cold is scary. I remember standing on a mountain alone in snow up to my waist, soaking wet, the sun setting. My emergency GPS beacon pinged Search and Rescue for help. They called and said it might be too dark for the helicopter to take off.

I don't know if you've ever felt panic in your body before, but it's all-consuming. It stabs cold fingers into your gut and turns your brain to fuzz. Your vision narrows and your words turn to mud in your mouth.

I got myself into that situation due to my own poor planning. But folks who face the cold on our streets are brought there by mental health issues, addiction or poverty.

Every winter when it gets cold, we get as many people inside as we can, increasing the capacity of our shelters, working with other community partners to run mat programs and additional spaces. For those who remain on the streets, we bring them warm clothing and hot meals. Because we know that the cold is scary.

For the love of all,

How Dave Silenced His Voice of Doubt
I was only 10 years old when I heard a voice that only spoke to me. It would say, "Don't tell anyone." The voice always gave me the menacing impression that there would be consequences if I did.
The voice drained my will to live. It would convince me that when I got positive feedback, like my mother telling me she loved me—I was being deceived. It would argue, that's just something people say but don't mean. It took away all the good in life.
This went on for about 20 years, until it finally wore me down and eventually, I tried to commit suicide.
I had lost a lot of blood, but then something happened. Another voice came to me, which I believed to be God or an angel sent by God. It whispered in my ear, telling me to call 911 and not go any further towards death. God wasn't going to let me die. In that moment He rescued me, and I called 911.
When the paramedics came, they put me on a stretcher. As soon as I lay down I instantly fell asleep, finally at peace.
I woke up in the hospital. It was then that I found out my inner voice was actually the onset of schizoaffective disorder. But my story didn't end there.
Not too long ago, I was evicted from my rental because my landlord decided to renovate.
Then I got a call from James, the facilities manager at Kelowna's Gospel Mission. James knew me and had heard I was sleeping in my truck, so he offered me a bed at the shelter.
"Another voice came to me, which I believed to be God or an angel sent by God. It whispered in my ear, telling me to call 911 and not go any further towards death. God wasn't going to let me die."
It was such a relief—not just to have a bed but to have all the necessities of life: showers, washrooms, laundry, and food. When I first got here I drank a lot. I didn't cause trouble, but I wasn't comfortable with the amount I was drinking and I knew I needed to do something about it before it got worse.
So, with the help of my caseworker, Renée, I went to detox. She also told me about Kelowna's Gospel Mission's Momentum Ministries, a program that helps people like me find employment and housing while instilling a sense of freedom and responsibility.
Today, I'm happy working as the facilities assistant with Kelowna's Gospel Mission, and have recently moved into my own place at an assisted living building. But I'm still taking it one day at a time.
Thank you for giving people a place where they can get help getting their own place, finding jobs, and accessing other community services. It all makes a difference, it sure did for me.

For the Women of Harmony House
Last fall brought a flurry of change at Harmony House, with six residents moving in eight days! We are overjoyed to share a few of their stories with you.
Sally was with us for seven years, working hard to establish her own clientele for house cleaning and landscaping at over 60 years of age! She moved in with her sister on Vancouver Island.
Beth was at Harmony for 18 months while obtaining her certificate as a Community Service Worker. She moved into her own apartment in Manitoba to begin a new job with hopes to regain custody of her child in the next year.
Betty was with us for three years. She found a one-bedroom apartment in the Kelowna Friendship Society building. She is very excited about beginning the next season of her life in her very own home.
Ruth was with us for over seven years. She moved into our long-term housing for women, which provides community and more independence.
Heidi, our senior support worker, moved into Shiloh House to provide hands-on assistance to residents in recovery. Heidi began her own journey at Harmony over 13 years ago. After a stint in our Thrift Store, then as a supervisor in the Leon Shelter, Heidi is now a vital part of Harmony Ministries.
Not only was it wonderful to witness these women move on and upward with their lives!
*Names have been changed to protect anonymity. 

Opening Our West Kelowna Thrift Shop
Four decades after opening the doors to our first location, we're delighted to announce that we've opened our second Thrift Store in West Kelowna as of September 2021! The new store is creating amazing volunteer opportunities through selling low-cost items and making products more accessible for vulnerable people in our community.
It takes an army of volunteers to keep our stores running and we could not operate without them. If you're interested in lending your time, we need cashiers, sorters, greeters, cleaners, and those who know how to repair items.
If you have something you'd like to donate, please drop off your gently used items at either of our Thrift Store locations at 125 Roxby Road, Kelowna, or at 1747 Ross Rd, West Kelowna.