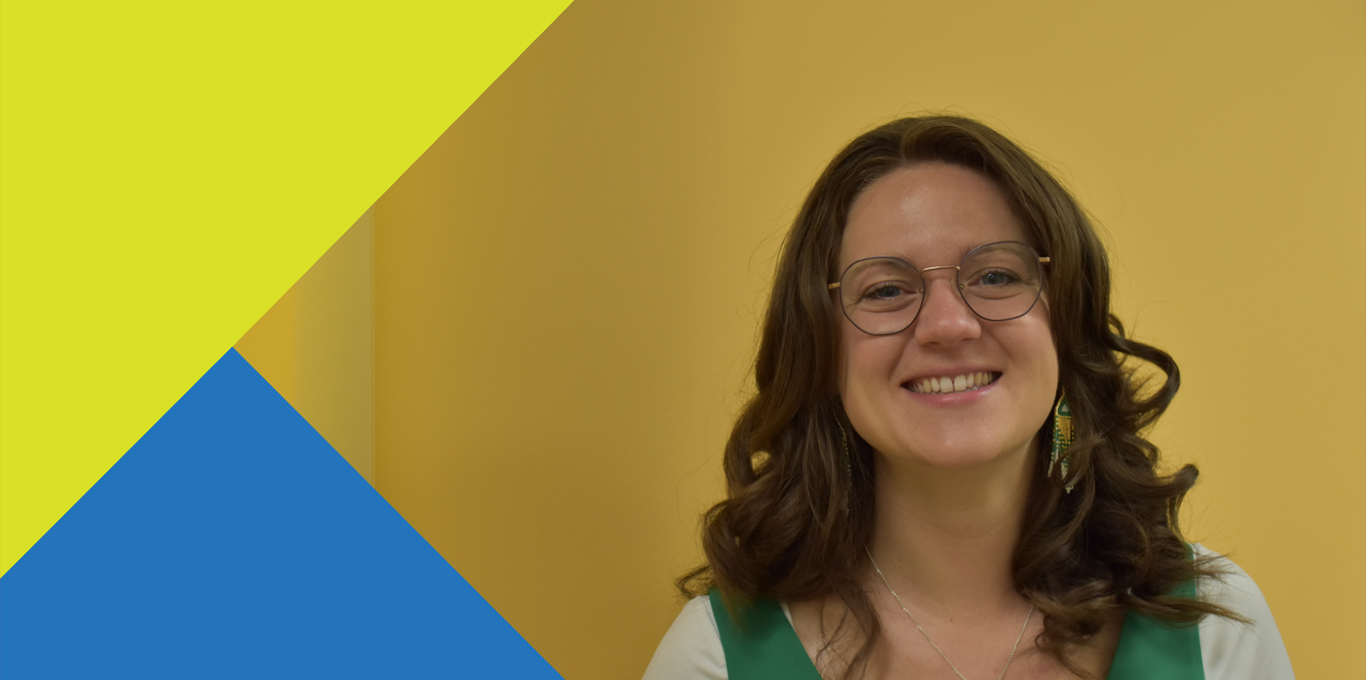 Letter From Our Executive Director
The highlight of my week is Wednesdays at lunch when I get out of my office, throw on my runners, and meet a group of guys from the shelter for our walking club. 
We form a motley crew—a combination of administrators, shelter management, and clients. 
Right now, we're training for our upcoming Strides Kelowna event. Each Wednesday, we walk five kilometers and chat. We swap stories and share lives. This is a community where together we are becoming whole. 
Kelowna's Gospel Mission isn't a top-down, hand-out organization of would-be saviors. There's a proverb in the Bible that says, "As iron sharpens iron, so one man sharpens another." 
As we walk, we sharpen each other in a holy, beautiful community. Together, becoming something new.
Thank you for walking with us every time you support our community. I hope you find inspiration in this newsletter, each page testifies to the life-changing power of your generous spirit!
For the love of all,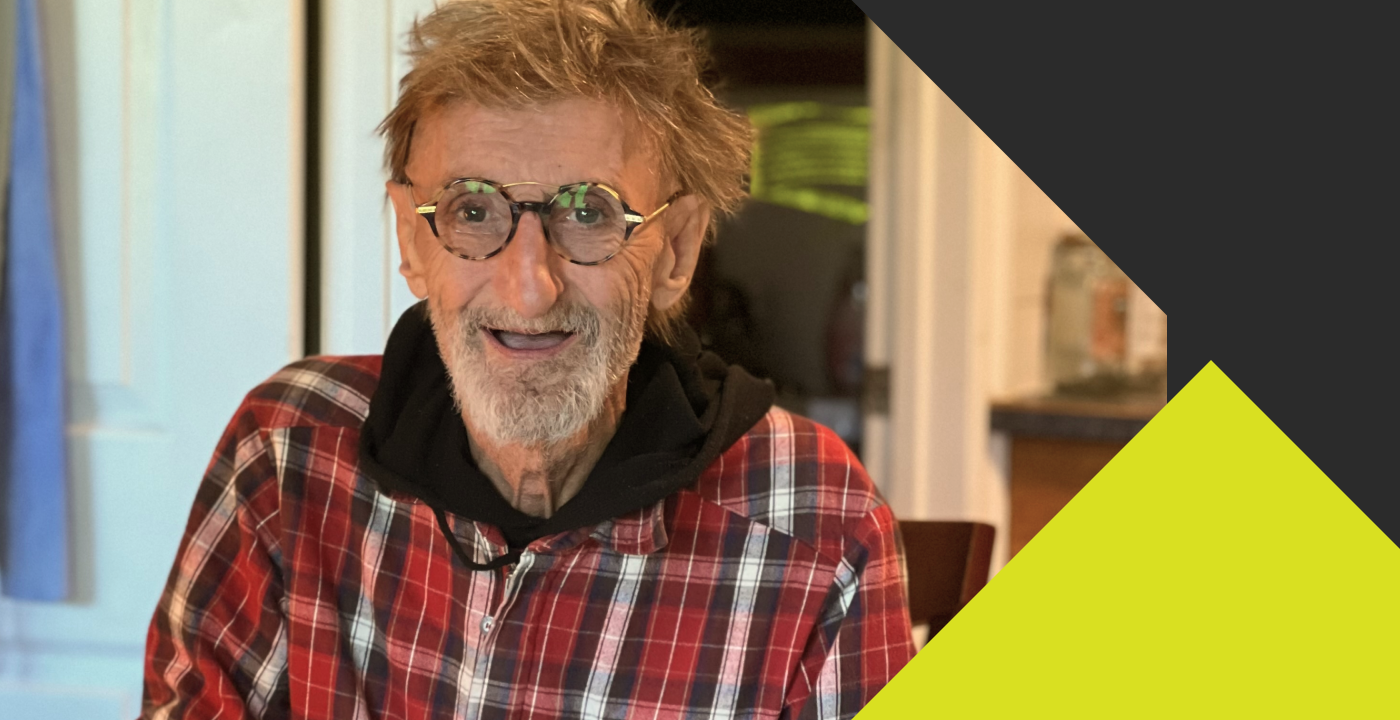 Thomas: Our Poet Laureate in Residence
Thomas is 65 and used to run a company that delivered dairy products. Married with children, he'd built a successful business and had plans for the future. Like many of you, he thought he had a reasonable vision of what his future would look like. But with four unexpected words, everything went up in smoke.
I want a divorce.
When his wife dissolved their marriage, his life started to crumble. The divorce broke him. 
He lost touch with everyone—family and friends fell by the wayside, like magnets on plastic. He felt abandoned, judged, and alone. The only time he found solace was when he used substances, but eventually addiction set in.
Fortunately, Thomas found his way to Kelowna's Gospel Mission. 
Today, he's sober, housed, and financially stable. Knowing him is a joy! He spends his time doing all kinds of things, from walking 20 kilometres each day and caring for plants to meditating and writing poetry. With help from Outreach and Caseworkers, he's gone to the dentist, and can't wait for his new set of dentures and glasses to arrive.
Your generosity has connected Thomas to financial, health, and rental assistance. Plus, your gifts have enabled us to bring him breakfast and coffee every morning, as well as special gluten-free food baskets!

Although he wishes to spend more time with his children and grandchildren, he remains optimistic that his life will be easier and his future brighter. Right now, he's planning to visit France, where his uncle is buried. Thank you for connecting Thomas to life-changing support. Your generosity means the world to him and others like him.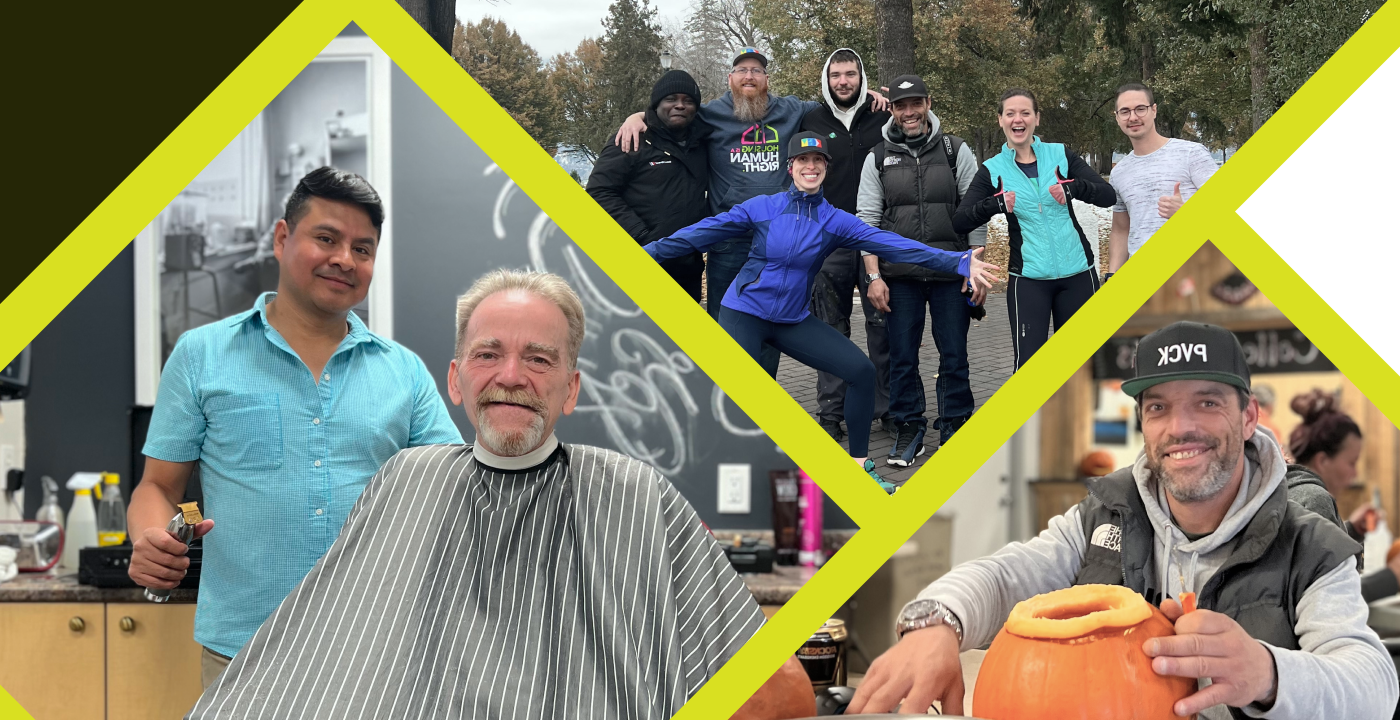 Capturing Connection with a 'Click'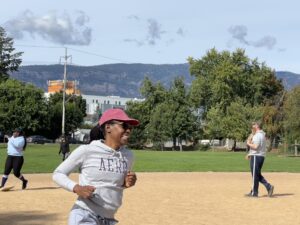 1. Baseball with Residents – Peter's Independent invited Kelowna's Gospel Mission staff and residents to another friendly baseball game. Receiving this invitation was an honour.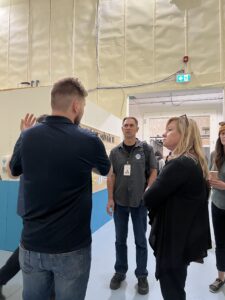 2. Bay Ave Opening – We are touched by the community's support at the opening of our new Bay Avenue Shelter. The open house was a huge success and all the visitors attended this event with full excitement to see the new shelter.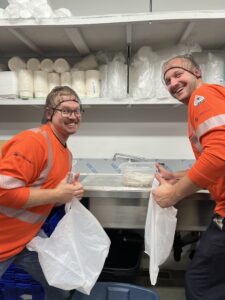 3. Fortis Team – Thank you to the Fortis team that came to the shelter and volunteered in the kitchen and beyond!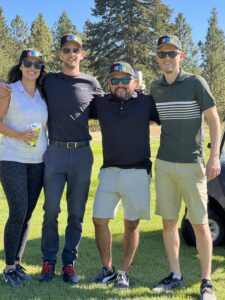 4) On September 9th, we held our golf event at Sunset Ranch & Golf Country, which was a huge success. THANK YOU to everyone who participated!
Photo: Golf Event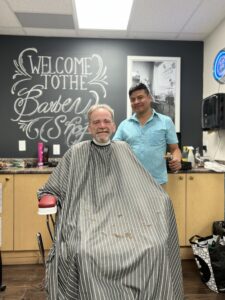 5) It was a pleasure to have Marco from "C-My Barber Place" come in on short notice and give one of our residents a haircut.
Photo name: Marco from C-My Barber Place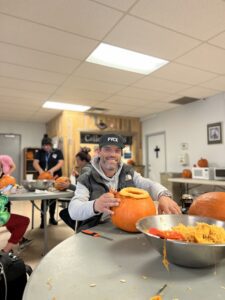 6) Our residents are incredibly talented and were overjoyed to demonstrate their abilities on Halloween. We were astounded by their creativity.
Photo name: Pumpkin Carving with Residents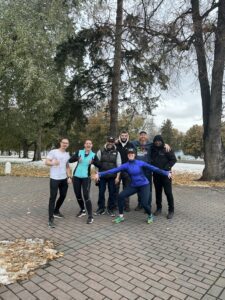 7) Every Wednesday, we go for a walk/run together, keeping the fitness of the staff and residents in mind with an aim to prepare for Strides…
Photo name: Walk/Run with Residents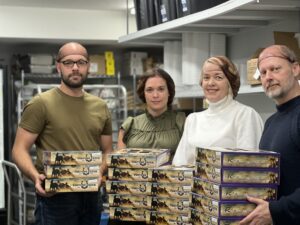 8) The Fortune Creek Family deserves a huge thank you for baking, preparing, and serving our residents 300+ slices of pumpkin pie this Thanksgiving!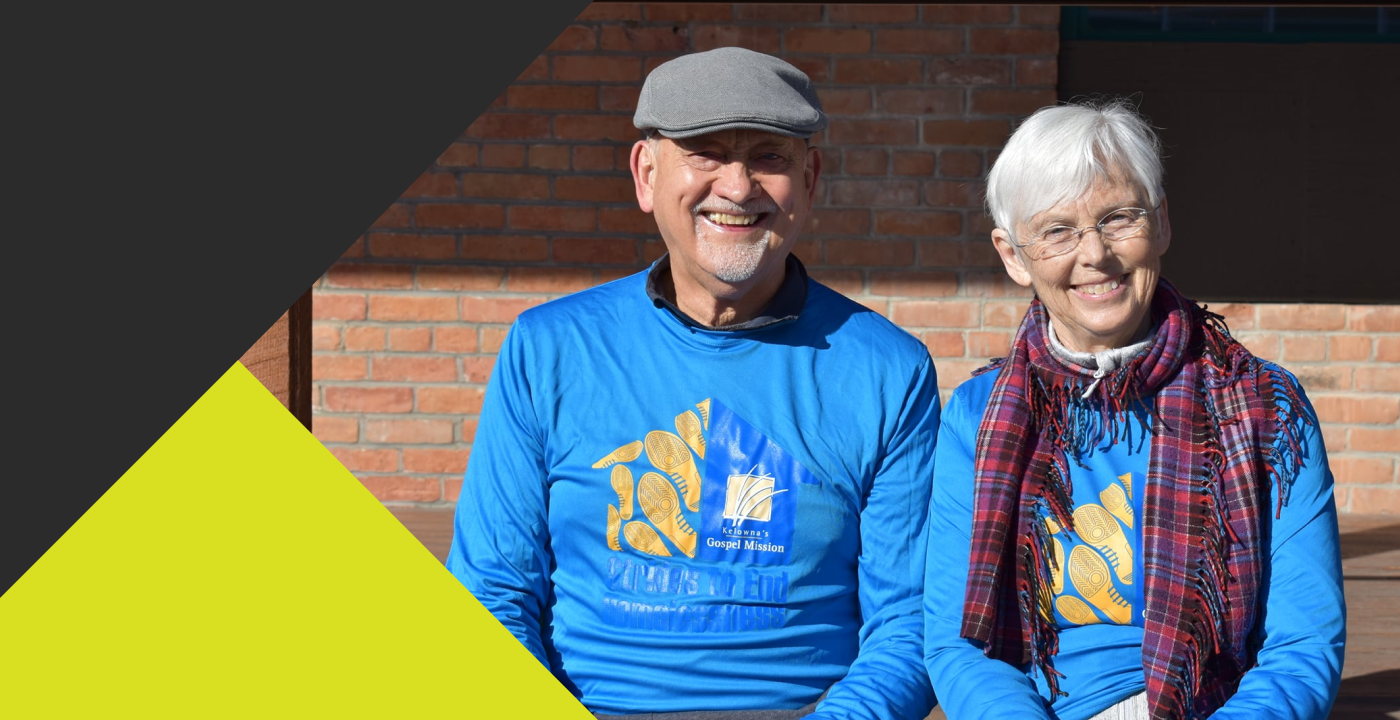 Strides Kelowna Event
We're excited to extend an invitation to you for our annual Strides Kelowna run and walk. All funds raised will go towards life-transforming programs right here at Kelowna's Gospel Mission. 
Walk or run on Saturday, March 4th at the Laurel Packinghouse on 1304 Ellis Street from 2 pm to 5 pm. The walking events are a 2k or a 5k, and we'll also be hosting a 10k run!
Registered walkers and runners get one of our Strides running shirts, but only while supplies last!
We're grateful to our sponsors! Thank you for your tremendous generosity towards people who are facing homelessness and poverty in the Greater Kelowna community.