A Message from Randy & Bob
Christmas is a month away, but we are already busily preparing for the season. All of us—guests and staff alike—look forward to the Christmas season at the Mission. For our guests, it is a chance to feel like they are part of a family celebration and enjoy the spirit of the holidays.
Thanks to your compassionate support, we have increased our outreach program which has helped many people access housing and services so they are able to move towards a life of wholeness.
However, the opioid crisis has hit our community hard this year. Though our frontline staff have saved many lives thanks to Naloxone training, we have lost many of our friends and guests to overdoses.
We stand with the community at large as we look for solutions. Awareness is crucial—I urge you to join in prayer for us and our community as we search for answers to stem this crisis.
Blessings,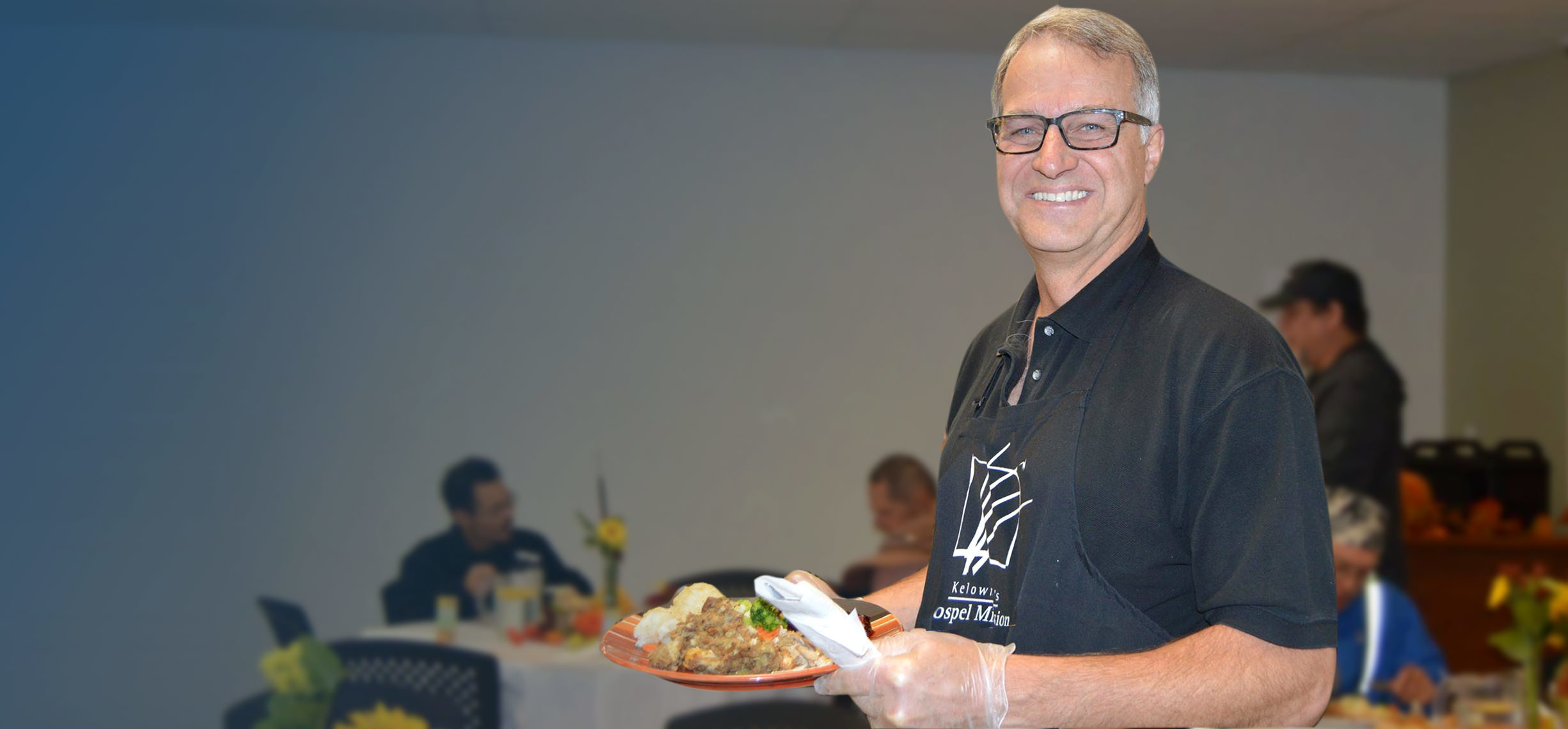 2016 - 2017 Year in Review
You Made This Year Amazing!
Thank You for Your Support
When you donate to Kelowna's Gospel Mission, you're trusting that we will put your money to good use, helping the people who need it most. That means the world to us, and that's why it is so important for us to be accountable to you, the backbone of our work. Here is what you helped make possible this year.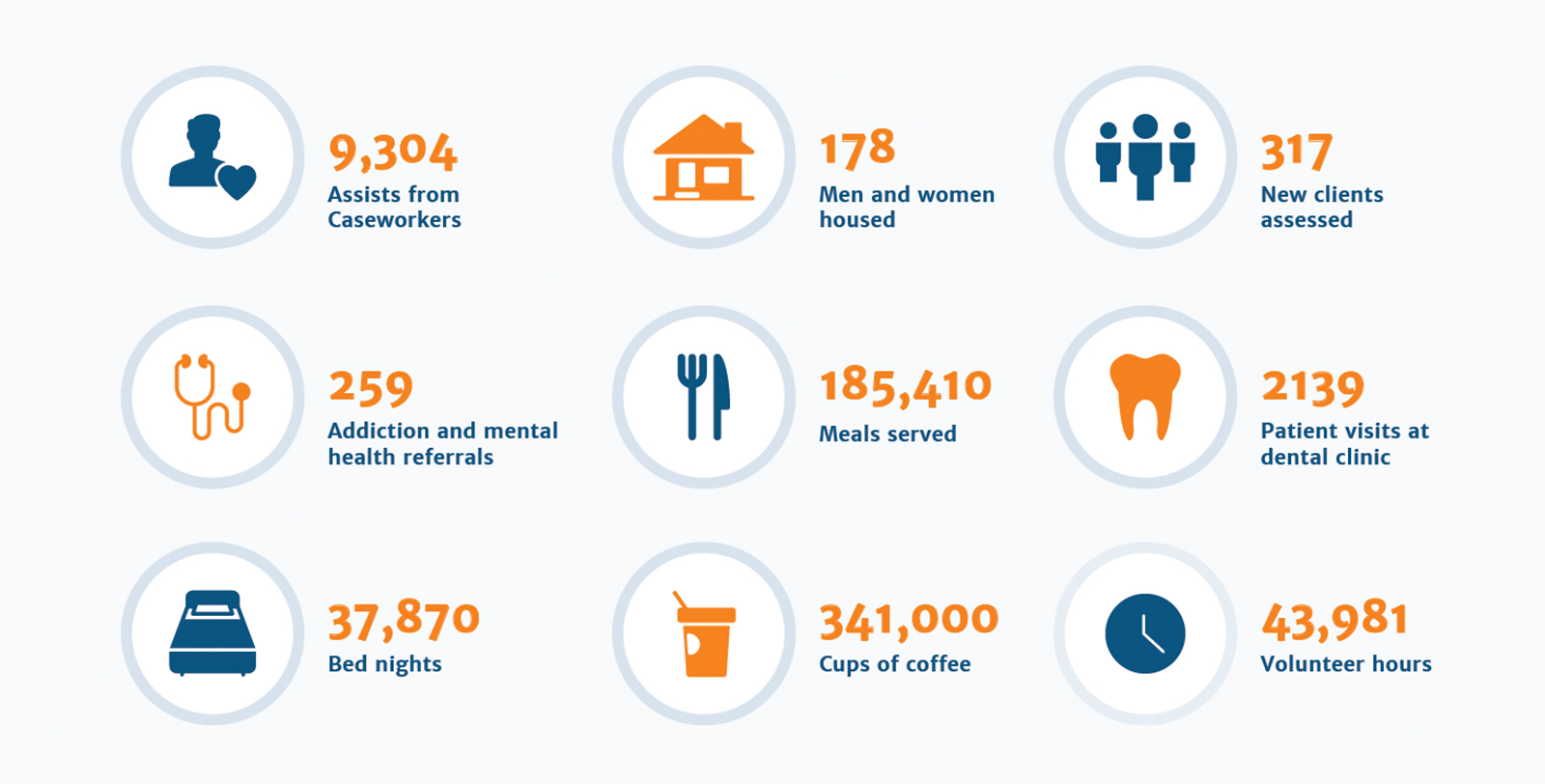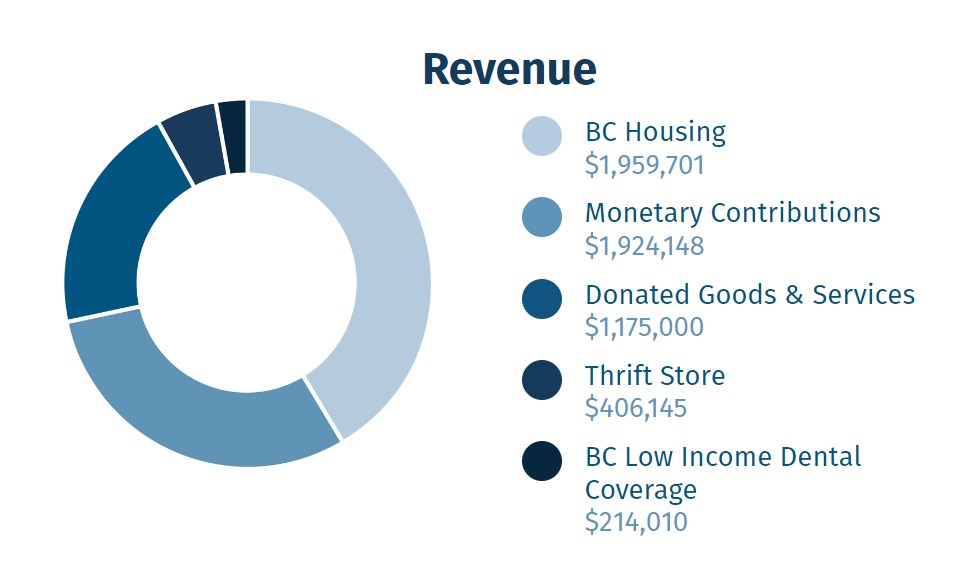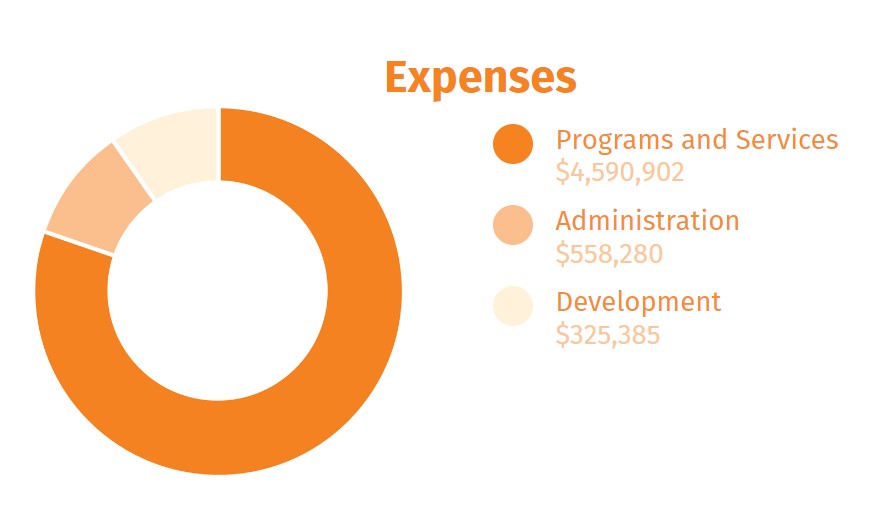 Journey To Healing
Imagine being a normal teenage girl, hanging out with your friends and practicing your cheerleading routines every day. Loving life. Then one day, all of a sudden, the car you are riding in goes careening off the road. Imagine waking up one day, five months later, with no recollection of your life.
This is Sheyanne's story.
After the accident, everything changed. All the things we take for granted became an exhausting effort. It took eight months of rehab before Sheyanne was able to walk, talk, and eat on her own. Despite the odds, she has one of the most amazing spirits we have ever seen.
When she first came to the Mission in December 2013, Sheyanne was very shy. Afraid of judgement, she didn't want to talk about her trauma. But, surrounded by kindness and support, she slowly opened up.
"I'm normally not the type of person to 'talk about my feelings.'" She says. "My thoughts were if I tell anyone, people would judge me. But that's not what the Gospel Mission is about. "

"They're not here to judge a person, they're here to help people, bring them back to being whole."
Talking about how she felt lifted a weight off Sheyanne's chest, and she soon became a bright light in the Mission, well loved by staff, volunteers and other guests of our shelter. "I would not be the person I am today without them. I've made amazing friends, friends that will be around for the rest of my life."
Now this brave young woman is living on her own and thriving. She works weekly with an occupational therapist to get her fine motor skills back to normal, and despite living in Rutland and having to bus a long way to the Mission, she volunteers with us several times a week.
"I love my job here, and I love where I am at in life! I believe in God and have a very strong faith. I hope that I can get into school and hope to become a Caseworker someday. I want to help people because this place has inspired me to help people to get out of bad situations."
Donations like yours directly help people like Sheyanne find support and become whole again.
Sometimes, the best way to start the healing process is a meal. You can help nourish hungry bodies and hurting souls this Christmas.
Please give generously today.

An Update on Our Programs
It has been a full and rewarding year for all of us at the Mission. We have been reaching more people every year through our programs, helping them meet their practical needs as well as offering much-needed emotional and spiritual support so they can walk the path to wholeness.
This year Executive Director Randy oversaw the merger of Shelternet BC and Greater Vancouver Shelter Society to form a new province-wide organization called Homelessness Services Association of British Columbia. This new organization will provide training, support, and networking to those who serve the homeless across the province.
Harmony House, our long-term recovery house for women, was full this year. We are looking to expand our capacity as more women work towards transitioning into independent, substance-free lives!
The Mission's Chaplain, Pastor Lester, not only provides care and comfort to guests, but to our staff and volunteers as well. This year many of us have been dealing with the grief of losing friends and guests to the opioid crisis. His prayers and compassion have been a true blessing in difficult times.
The Thrift Store continues to provide a great source of furniture and housewares to guests who find housing, as well as bedding, dishes, and clothing that are used at the shelter.
Guests have been enjoying the coffee and treats at our new volunteer-run Coffee Bar, and we anticipate lots of people coming in for a warm drink as the weather gets ever colder.
Our Leon Outreach team has been hard at work connecting with people who are street entrenched, leading them to services and housing. They have also saved the lives of people suffering overdoses, administering lifesaving Naloxone injections so they can get to the hospital in time.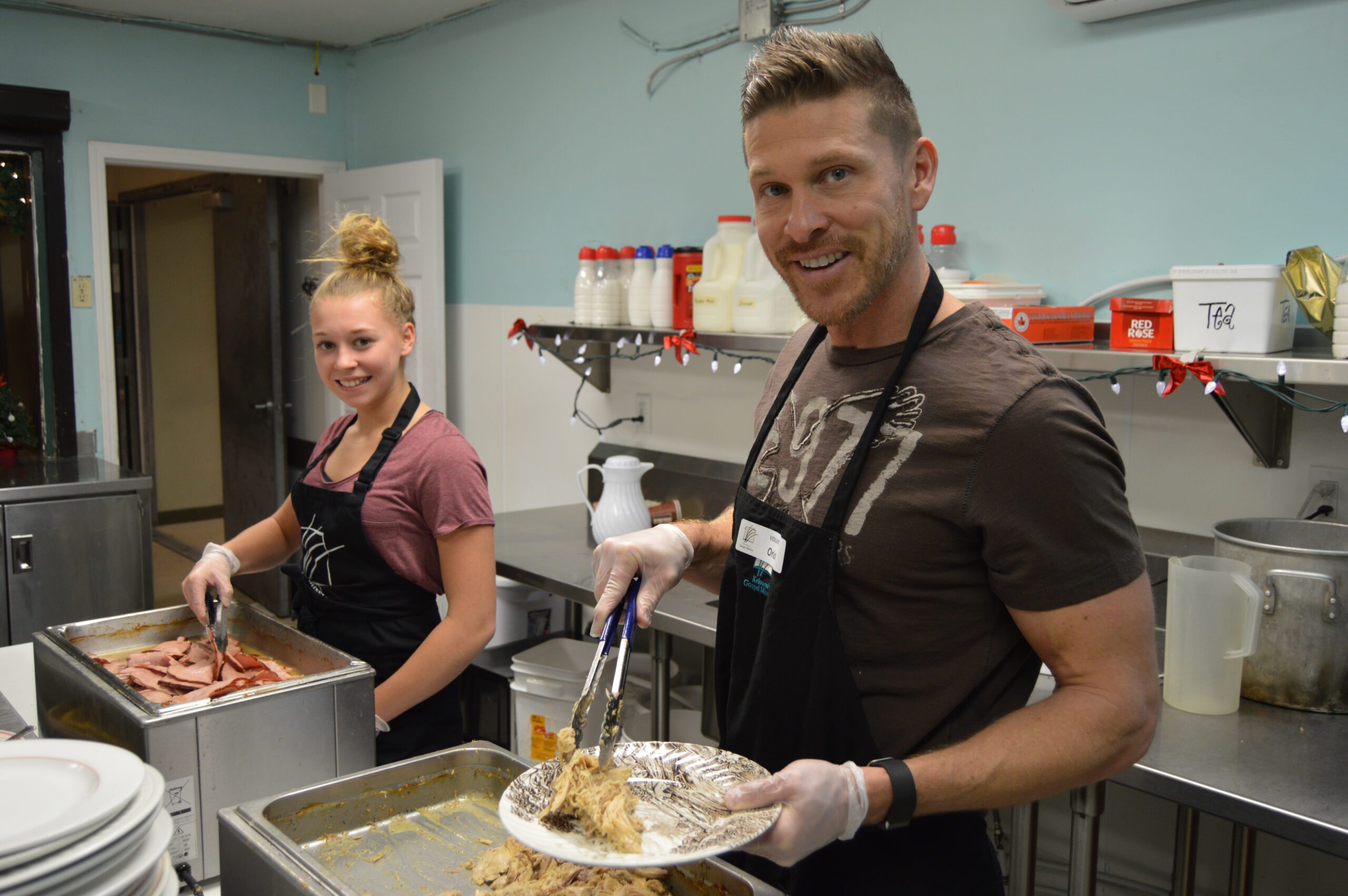 Our Community Does Christmas
For many of our guests, the Christmas meal is the highlight of the year—an opportunity to reconnect with friends and celebrate the holiday in a warm, welcoming environment. It gives hope to so many who are struggling.
We are expecting to serve 700 meals this Christmas, and your support is crucial in making sure it all goes smoothly. Please donate today, and help make Christmas wishes come true!