A Message from Carmen & Bob
Looking back on another year, we are grateful to everyone who helped bring our neighbours from homelessness to wholeness! Christmas is almost here and at Kelowna's Gospel Mission this means a chance to celebrate Christ's unconditional love, and gather as a family with those who have nowhere else to go.
This year, we have partnered with the city through their Journey Home initiative and are working to come up with long-term solutions to the housing crisis.
Meanwhile, homelessness in Kelowna is increasing and a warm place to sleep can be the difference between life and death. To meet the growing need, every inch of our current building is being used, and we are considering new growth strategies.
Your gifts help people move towards wholeness. As we remember all that Christmas means to us, let's remember to reach out to those less fortunate as God reaches out to us.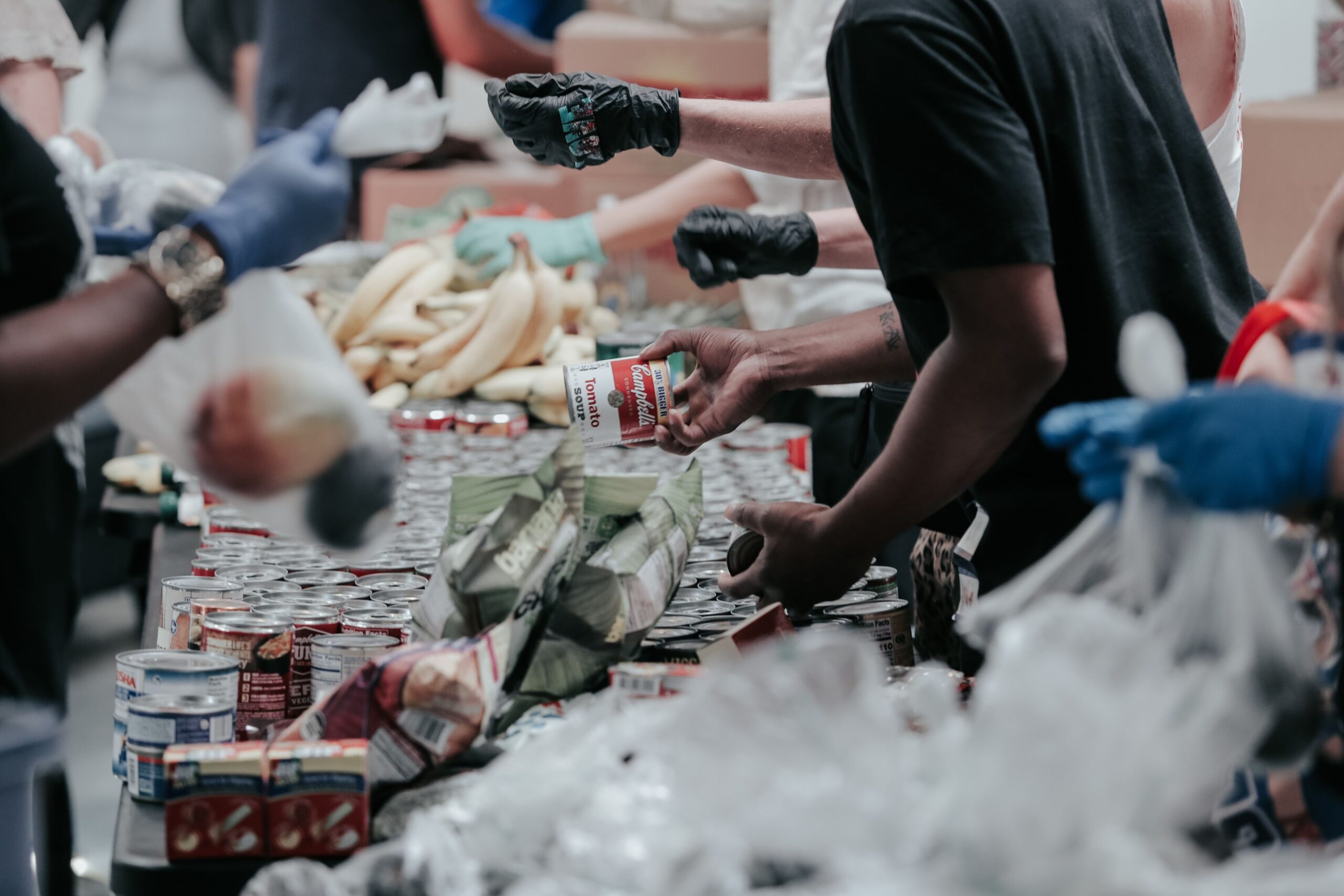 2019 - 2020 Year in Review
This was one of the most challenging years that our staff and guests have ever faced. But thanks to amazing donors like you, our city's most vulnerable were able to rely on our Kelowna's Gospel Mission for the care they needed during this trying time. Thank you for extending your blessings to people battling homelessness in our city so that they can experience God's unconditional love.
Statistics
10,511 Assists from Caseworkers
90 Men and women housed
164 New Clients assessed
291 Addiction and mental health referrals
154,334 Meals served
2,560 Dental clinic patient visits
28,466 Bed nights
367,000 Cups of coffee
33,994 Volunteer hours
 Revenue
$227,604 Low Income Dental Coverage
$373,317 Thrift Store
$1,261,990 Donated Goods and Services
$2,072,448 Monetary Contributions
$2,144,975 BC Housing
$83,302 Federal Government COVID Wage Subsidy
 Expenses
$5,108,648 Programs and Services
$554,685 Administration
$363,800 Development


How Supportive Community Transformed George's Life
"A lot of us are lonely people, lonely and lost. I was lost for a long time. I didn't know what direction to go." – George
George was born in Prince Rupert 72 years ago, but he grew up in Slave Lake, Alberta. His grandmother was Cree Nation, and she went through the trauma of having her child, George's mother, forcibly taken from her and placed in the residential school system.
Breaking families apart causes deep pain that's often passed on from one generation to the next.
Forced to attend a predominantly white school as a young Indigenous boy, George endured years of bullying and abuse. Sadly, life at home offered little refuge. His sister had experienced her own pain, and she took her anger out on George.
Leaving him lost, angry, and alone.
Once school was finished, he became a barber for a while before moving on to work in landscaping. No matter what he did, he still felt lost, so he turned to alcohol, looking to numb the pain.
Before long, drinking became an uncontrollable addiction. And eventually, he found himself homeless in Vancouver.
George hated the way he acted when he was drunk, but he couldn't stop. Rock bottom came when he was diagnosed with cirrhosis at 29.
His life depended on getting sober.
Incredibly, George still had hope. He stopped drinking and moved to Kelowna, looking for a fresh start. One thing he'd learned was he couldn't do it alone, so he came to Kelowna's Gospel Mission.
Through our doors, he found friendships and a supportive community, as well as the resources he needed to start building a better life. But George insists that the threat of relapse is ever-present—and to this day he knows addiction is a life-long battle.
To this day, George attends the AA meeting that we hold here at our centre.
"My life is still unmanageable, and will always be unmanageable," says George. "If I don't work on myself, my life can easily fall apart again. But I want to be clean."
His commitment to maintaining a clean, healthy life is an inspiration to everyone at Kelowna's Gospel Mission.
Your incredible support makes stories of healing possible. Thank you for supporting Kelowna's Gospel Mission so people like George can find community, love and the help they need to rebuild their lives.

Looking Forward to Christmas
Christmas is just around the corner and we're in need of your support! We're getting ready to prepare our annual dinner of turkey, hams, stuffing, mashed potatoes, cranberry sauce, veggies and pie.
To keep everyone safe during COVID-19 we will be serving our holiday meal to residents at our shelter and delivering all other Christmas meals to go for people in need around our community. You can ensure everyone in Kelowna enjoys a warm holiday dinner by making a special gift today.